ASHRAYA
WE NEED YOU
SUPPORT ASHRAYA'S PROGRAMS
Some ways in which you can support Ashraya's programs are:
Sponsor a student's education at Neelbagh. Sponsorships may be annually renewed but we request you to plan for a long term commitment to enhance the impact on the student's security and future.
Sponsor a meal at one of our Community Crèches and Neelbagh School.
Make a general donation in any of the following ways- connect to wish list.

Monetary donations
Donating clothes and toys
Donating stationery and arts and crafts materials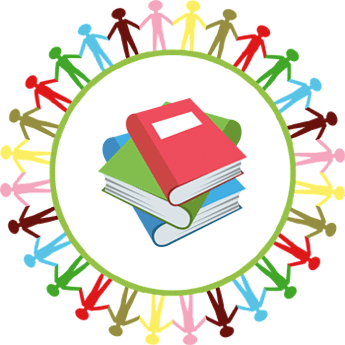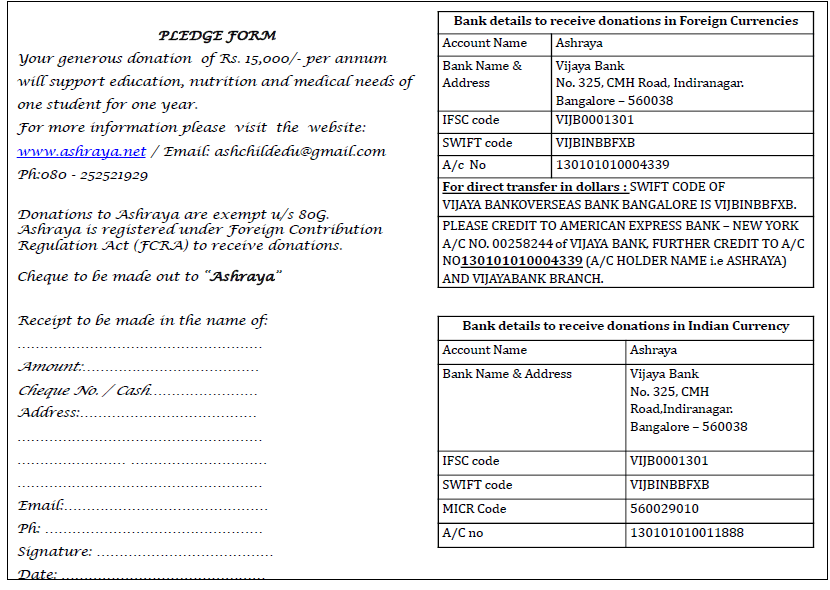 Wish List
Ashraya supports underprivileged women and children by providing holistic solutions to improve their quality of life. Ashraya's programs provide opportunities for education and training.
1. Stationery Items:-
Educational books and toys for ages - 2 to 16 years.
Pencils, Eraser, Sharpener
Crayons, Color Pencils, Water Color Paints
Slates & Chalk piece Box, Dusters
Drawing Sheets (A4 Size)
Craft paper, Glue, Scissors, Fevicol
Puzzles, toys, simple indoor games and outdoor games equipments- cricket, badminton, volley ball or basketball.
Notebook:- Four Lined, Square line, Ruled books, Maths books
KG Cardboard
Geometry boxes
2 Clothes and Footwear:- for girls and boys aged 2 years to 16 years (Good Condition)
Sarees/Salwars suits
Sweaters
Pants, shorts and T-Shirts
Sports Shoes
3 Food items:-
Biscuits and chocolates
Rice and Dhal
Jaggery
Ragi Powder
Fresh milk for a month (milk Coupons)
Oil
Sugar
Pulses
4 Kitchen items:- (Aluminum or Steel only)
Utensils – Medium sized plates and glasses
Pressure cooker (with whistle)
Cooking and serving utensils
Spoons (serving and small spoons)
Food grain storing boxes (medium or small size)
5 General:-
Single-Bed sheets, bed spreads
Blankets, pillows and pillow covers
Plastic floor mats (long mats and lunch mats)
Towels (Good Condition)
Buckets and mugs
Soft Toys
Please ensure that all items donated are in good condition.